There are no ugly women, only those who don't know about Vanessa Nails in Rochester
At Vanessa Nails in Rochester, we pride ourselves as an exceptional salon where you can only experience all kinds of premium services making you look and feel great every time you come to us. Our highly skilled team always strives to set the highest standards on all services with the aim of going the extra mile to ensure your complete satisfaction with these greatest things that you can only experience at Vanessa Nails in Rochester Salon.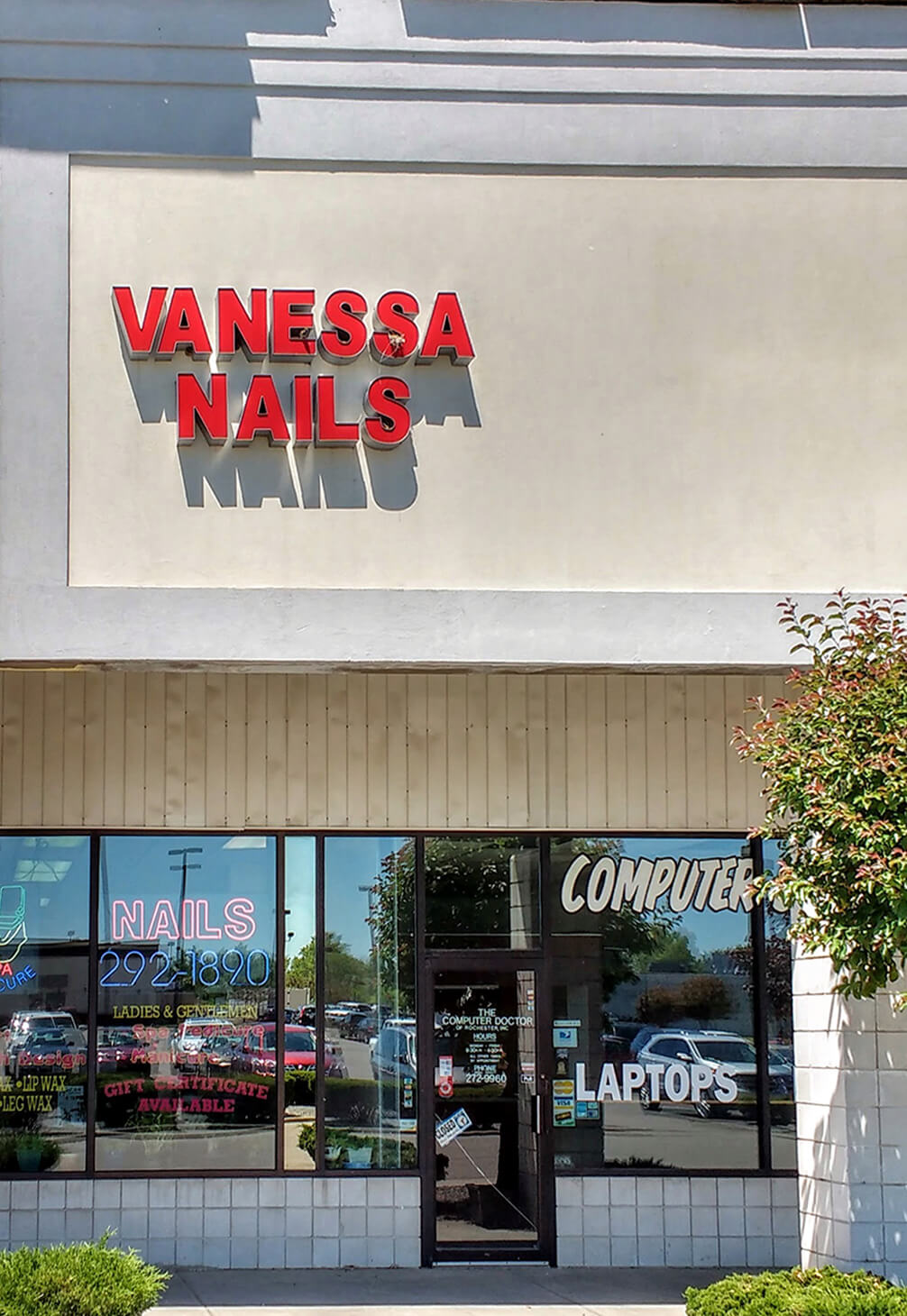 The Vanessa Nails in Rochester has been operating for over 10 years with a team of professional and dedicated craftsmen who always satisfy demanding products, always update and develop new and convenient designs for customers' nails.
With the Roses Pedicutes service you will Experience the pedicure and beautification of your pedicure with the combination of foot reflexology massage to bring great relaxation and skin care for your feet. Soft and fragrant
We make it our core commitment to provide a comforting yet professional ambiance, while preserving the luxurious and modern salon etiquette. Vanessa Nails in Rochester is proud to have passionate and diverse expert technicians always ready to service you. Thank you for choosing us for your beauty care!